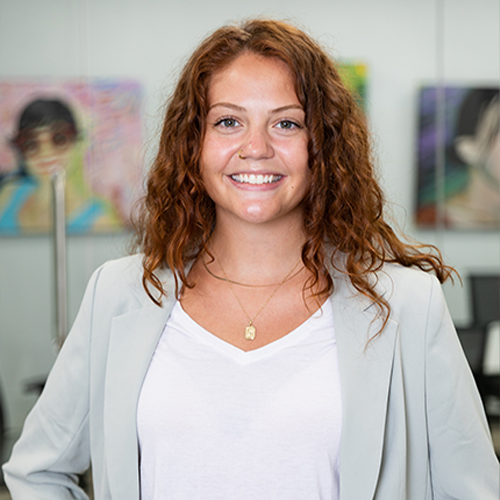 My name is Kelsey Saunders, and I am one of the Law Clerks at Grover Law. I grew up in Olathe, Kansas and am a diehard Jayhawks fan, so I knew I wanted to continue my education at the University of Kansas. I am a 2L at the University of Kansas School of Law and I got my undergraduate degree in business administration at KU. I decided to go to law school because I want to be able to advocate for those who need it.
As a law clerk, I mainly focus on personal injury cases. I typically assist in research, drafting various legal documents, and requesting and interpreting records. Working at the Grover Law Firm has already provided me with so much knowledge, experience and so many great opportunities!
At school, I am involved with the Public Interest Law Society (PILS), the Sports Law Society of KU (SLS), Women in Law club, and First-Generation Professionals organization. I look forward to taking The Project for Innocence class and becoming a Student Ambassador. I am excited and passionate about deepening my legal knowledge.
Outside of law school, I love running, painting, and playing with my cat, Chicken. I also enjoy spending time with my brothers, and especially, watching the Kansas City Chiefs and KU Jayhawks play.