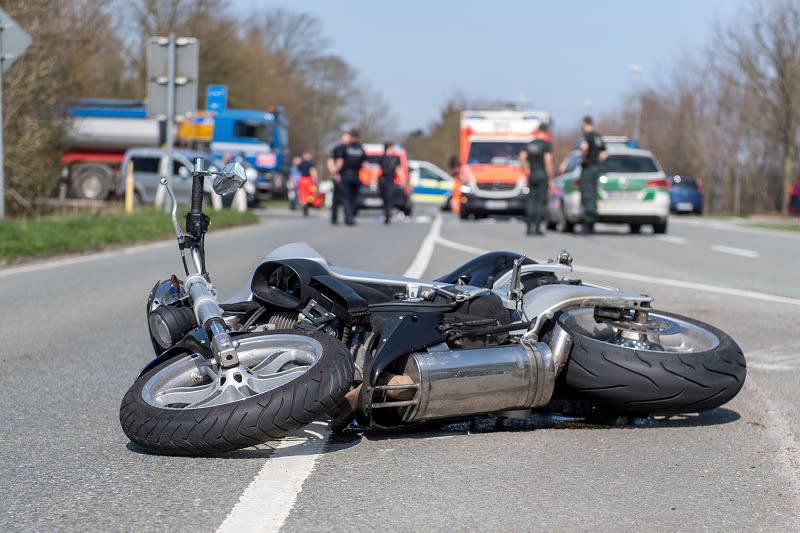 Should I Get a Motorcycle Accident Lawyer? The Answer is Yes!
April 26, 2023
Hiring a motorcycle accident lawyer may be beneficial for you. Riding a motorcycle can be a thrilling experience. Cruising on two wheels, maybe even three, feeling the wind hit your skin and undeniably looking like the coolest person on the road all sounds exciting, but unfortunately, it also comes with inherent risks. Motorcycle accidents can result in serious injuries and property damage and dealing with the aftermath of an accident can be overwhelming. If you've been involved in a motorcycle accident, then you should more than likely hire a motorcycle accident lawyer.
You may consider yourself to be the safest, experienced, most responsible rider out there. However, the irresponsible behavior of other drivers could still put you in danger and result in an accident.

Frequent Causes of Motorcycle Accidents
Driver Changes Lanes

T-boned

Rear-ended

Distracted Driving

Head-on Collision
These types of motorcycle accidents can be critical and cause many different and even life-threatening injuries. Insurance companies will try to avoid paying you or pay you as little as possible. And to make matters worse, insurance companies often treat bikers worse than other drivers due to stereotypes or biases against bikers even though you may have done nothing wrong. A motorcycle accident lawyer can represent your interests and negotiate with insurance companies on your behalf. They can handle all communication and paperwork, ensuring that your rights are protected and that you receive fair compensation for your injuries, damages, and lost wages.

Grover Law Firm LLC, recognizes the needs of those involved in a motorcycle accident and how important a motorcycle accident lawyer is in order for you to receive the fair compensation you deserve. Our highly knowledgeable and experienced team of legal professionals are dedicated to ensuring that you understand the legal process, will assess the strength of your case, and advise you on the best course of action to protect your interests. If you're in the Kansas City Metro area and all surrounding cities including but not limited to; Independence, Overland Park, Lenexa, and Oak Grove, schedule your free consultation today with a motorcycle accident lawyer and get the help you need!